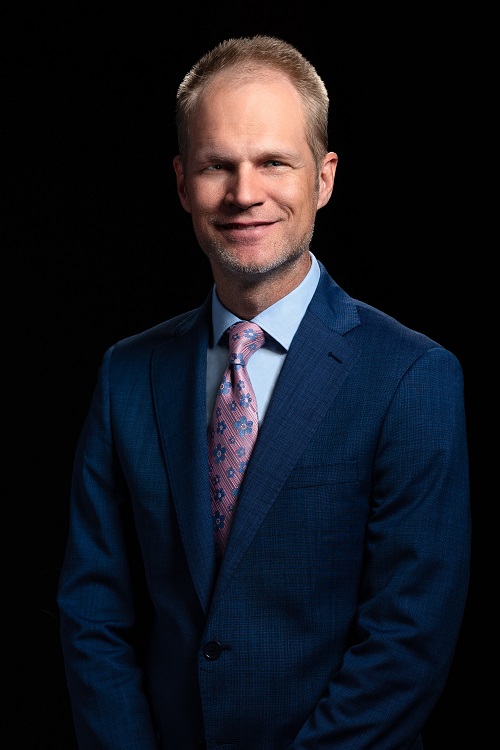 Rob Beard, Senior Vice President, General Counsel and Corporate Secretary of Micron to Serve as Syracuse University College of Law's 2023 Commencement Speaker
Syracuse University College of Law has announced that Rob Beard, senior vice president, general counsel and corporate secretary at Micron Technology, will deliver the 2023 commencement address.

"The College of Law is proud to have Rob as our 2023 commencement speaker. As Syracuse and the surrounding area welcome Micron to our community, I am excited to build a truly symbiotic relationship with Micron, to help it accomplish its ambitious goals and to advance our mission, our students, and our surrounding communities," said College of Law Dean Craig M. Boise. "We look forward to Rob's perspective as a C-suite leader of one of the world's largest semiconductor companies, and the important impact the law has on global business and innovation."

"I am honored to deliver the commencement address to the 2023 graduating class at Syracuse Law," said Beard. "These talented lawyers will be the leaders who help move our world forward in sustainable ways, greatly contributing to the communities where they work and live."

The College of Law commencement will take place on Friday, May 5, at 11 a.m. in the JMA Wireless Dome.

"Rob is among the many members of the Micron team that were instrumental in bringing this transformational company to our region," says Syracuse University Chancellor Kent Syverud. "His experiences and accomplishments will be valuable lessons for our graduates as they make their way in the professional world. It is especially fitting that Rob will speak at this year's law commencement, the first since Micron announced its $100 billion investment that will revitalize Central New York and its economy, and impact lives for generations to come."

Beard is the senior vice president, general counsel and corporate secretary at Micron Technology. He was involved in Micron's plans to invest more than $100 billion over the next 20-plus years in Clay, New York, and led the team that negotiated a historic incentive package with Empire State Development. Beard also promoted the CHIPS & Science Act and now co-heads Micron's CHIPS grant application process. His team of around 100 lawyers and legal professionals at Micron spans 11 sites globally, including the United States, Singapore, Japan, Taiwan, and European Union.
Beard joined Micron in 2014 to work with the company's corporate development team on a wide range of strategic transactions.

Before joining Micron, Beard was an associate at Weil Gotshal & Manges in London and New York, where he focused on M&A and capital markets transactions, and at Shearman & Sterling in London, where he focused on debt capital markets transactions. He has also taught at the University of Illinois College of Law and the S.J. Quinney College of Law at the University of Utah, and clerked for the Honorable Judge N. Randy Smith on the U.S. Court of Appeals for the Ninth Circuit. He is a member of the New York State Bar.

Beard graduated from the University of Utah with a bachelor's in political science and received his J.D. from the University of Illinois College of Law (summa cum laude). He was a college athlete and continues to be active today through mountain biking, skiing and other outdoor activities.