Syracuse University College of Law taps Alumnus and Entrepreneur
Luke Cooper L'01 as 2022 Commencement Speaker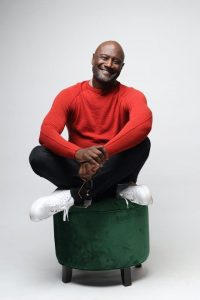 (Syracuse, NY | January 11, 2022) Syracuse University College of Law has announced that College of Law alumnus and Fixt Founder and corporate executive Luke Cooper L'01 will serve as its Commencement Speaker on May 6, 2022. Cooper is presently CEO of Latimer Ventures, a Partner at San Francisco-based Preface Ventures, and the 2022 Visiting Scholar at the University of Maryland Baltimore, which encompasses Maryland's Law School, Medical School, and other graduate programs.
"Luke has been a strategic planner, technology innovator, and product developer for more than 20 years," says Dean Craig M. Boise. "We are honored to welcome him back to Syracuse University and look forward to hearing about his entrepreneurial successes and how his law degree from the College of Law and personal life experiences have shaped his leadership style and professional pursuits."
In a 2020 Stories Book article, Cooper credits Syracuse Law with developing skills in critical thinking, analytical reasoning, and advocacy that have fueled his successes. Importantly, Cooper is passionate about building diverse and inclusive work cultures and lifting up Black entrepreneurs.
Cooper, who built and sold his first cyber startup to CACI in 2011, founded the device support platform Fixt, which he sold to Assurant in 2020. He is only the second Black tech entrepreneur to see a company through to a successful exit in Baltimore, MD. He serves on the Board of Trustees of the University of Maryland Baltimore Foundation and has been appointed by Gov. Larry Hogan to serve on the Board of Directors of Maryland's TEDCO.