Syracuse University adheres to New York State/Onondaga County public health guidelines and protocols that could impact admission requirements or capacities for large gatherings. The 2023 graduation candidates will be notified, via email, of any such changes as soon as they are confirmed.
Honoring our Classmate, John P. Goerner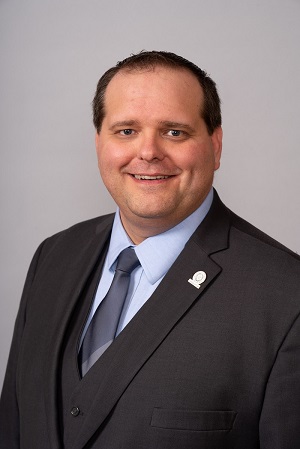 In April 2021, John P. Goerner, who was a member of the Class of 2023, passed away after a brief, mighty, and courageous battle with pancreatic cancer. To the end, John attended his classes from Mohnton, P.A. He did so with grace and characteristic vigor.
John was I.T. Director of Metropolitan Management Group. He received his B.S. in Information Systems from Bellevue University in Bellevue, N.E., and his MBA from Alvernia University in Reading, P.A. An avid hockey and rugby player. John planned to use his J.D. degree to represent those less fortunate. He is survived by his wife, Kristin, and many friends, including many College of Law students.
The memory of John lives on through the Class of 2023, whose Class Act! campaign raised funds to award scholarships in his name at the College of Law.
We thank John for his friendship and inspiration. He and his family are, and will always be, a member of our College of Law community.
Connect with us on Facebook!