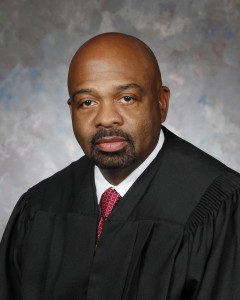 College of Law Announced James E. Graves, Jr. L'80 as 2016 Commencement Speaker
The Hon. James E. Graves, Jr. L'80, judge on the U.S. Court of Appeals for the Fifth Circuit, will deliver the College of Law's 2016 Commencement Address. Commencement is scheduled for Friday, May 13 at 1 P.M. in the Carrier Dome.
Judge Graves also holds a Master's in Public Administration from the Maxwell School of Citizenship and Public Affairs. He earned his B.A. in sociology at Millsaps College.
After graduating from the College of Law, Judge Graves worked as a staff attorney with Central Mississippi Legal Services before engaging in private practice in Jackson, Mississippi for several years before joining the Office of the Mississippi Attorney General as a Special Assistant General in the Health Law Division. He later served as head of the Human Services Division and as Director of the Division of Child Support Enforcement in the Mississippi Department of Human Services.
In 1991, Judge Graves was appointed as a circuit judge in Hinds County and ten years later was appointed to the Mississippi Supreme Court and was reelected in 2004. He was a presiding judge from 2009 until 2011, when he was unanimously confirmed to the United States Court of Appeals for the Fifth Circuit after being nominated by President Barak Obama.
"Judge Graves has a distinguished career as a lawyer and jurist, and as a leader in his community. He has distinguished himself on the Fifth Circuit Court of Appeals, where one of his opinions was relied upon by the United States Supreme Court earlier this year," said Interim Dean William Banks. "We're proud to welcome him back to his alma mater to give the 2016 Commencement address."